All the Information You Need
Page 3 of 6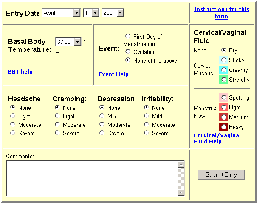 But there's a lot more to fertility tracking than your menstrual cycles. CyclesPage also lets you track:
basal body temperature,
cervical mucous consistency,
headache
cramping
depression, and
irritability
You can even write yourself a note for any (or every) date on your calendar. All this information is entered in a fast, easy-to-use interface.